Good afternoon Feasters and welcome back to this week's special edition, and wonderfully alliterative, Friendly Friday Feast! This week not only brought us sunshine and colors, other than white and grey, but its brought us hope. Hope for an easy commute, hope for warm sunshine and cold cocktails, hope that the weight falls as easy as it went on, and finally hope for yet another life changing restaurant review by none other than your truly! This week we bring you the Thai- Burmese cuisine from our friends at Friends Cafe on Rice St in St Paul. It is one block north of The Lamplighter Lounge….you're welcome.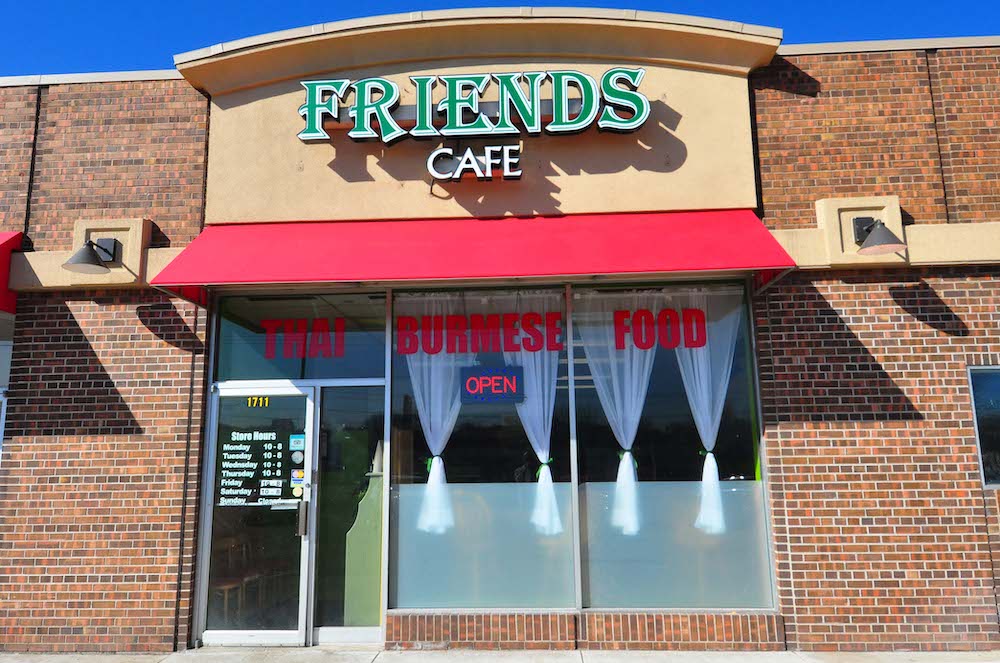 Samosa – Siamese pastry stuffed with ground chicken, potato, onion
They should call these somemore-sa's….get it…some more sa's.. Beautifully golden crispy crust with a deliciously warm, soft and moist inside. I did, however, find myself looking for a dipping sauce. Although, FIFA(Fairness in Food Act) I love sauce. 3.5 out of 5 forks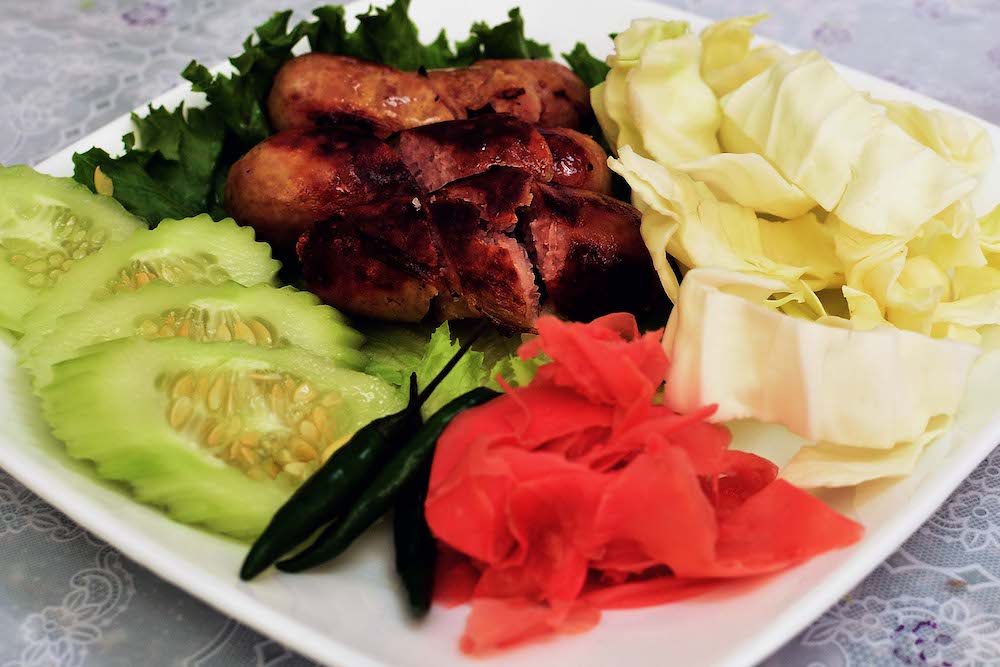 Thai Sausage – Ground pork, rice and garlic
Jack talk Thai, Jack talk Thai real well! I love Thai sausage. They cut them for us, which was nice, so they did not look like fried thumbs. Having said that, I would eat fried thumbs. These were salty and garlicky and were sausages. 'Nough said. 3 out of 5 forks
Burmese Curry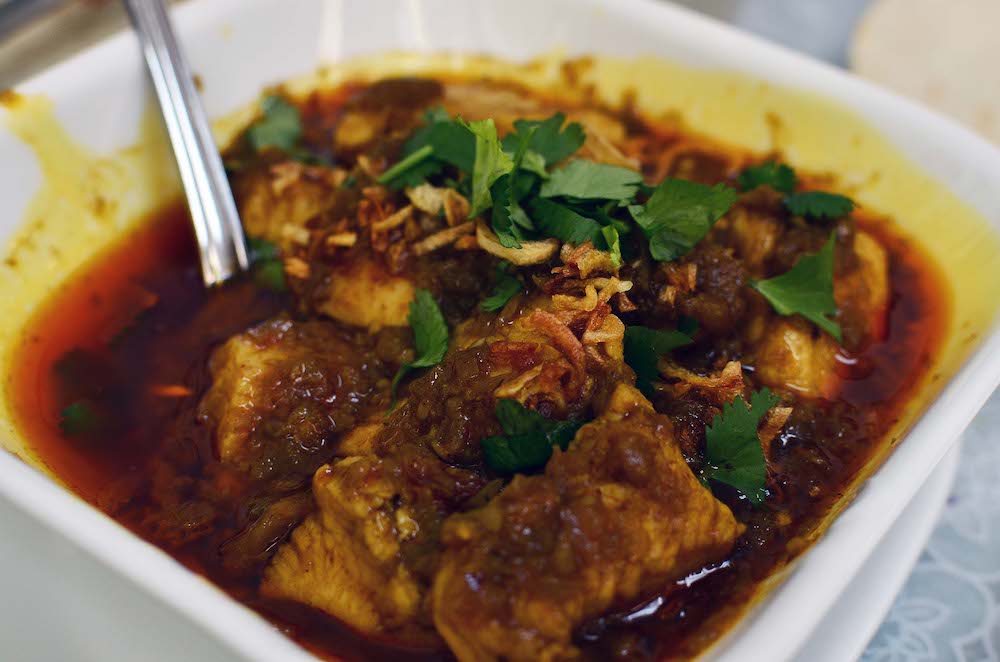 Pork Stew – Pork/chicken (we had both:), onion, garlic ginger and Burmese spice
Thick, intense flavor that sticks to the ribs….how good would ribs be in curry?…anyways, Burmese curry is more like a stew over steamy sticky rice. Garlicky, gingery, fresh veggie-licious comfort food. 3.5 out of 5 forks
Chicken and Thick Rice noodle salad- thick rice noodle, chicken, onion, garlic oil, fish sauce, tamarind sauce, and toasted bean powder.
This is my kind of salad, as in , not at all. This, I can only imagine is the Burmese version of mac and cheese. Thick noodles, creamy salty sauce with of course garlic. I think I am in love. Much better hot by the way. I went back for thirds and it was not as good. 3.5 out of 5 forks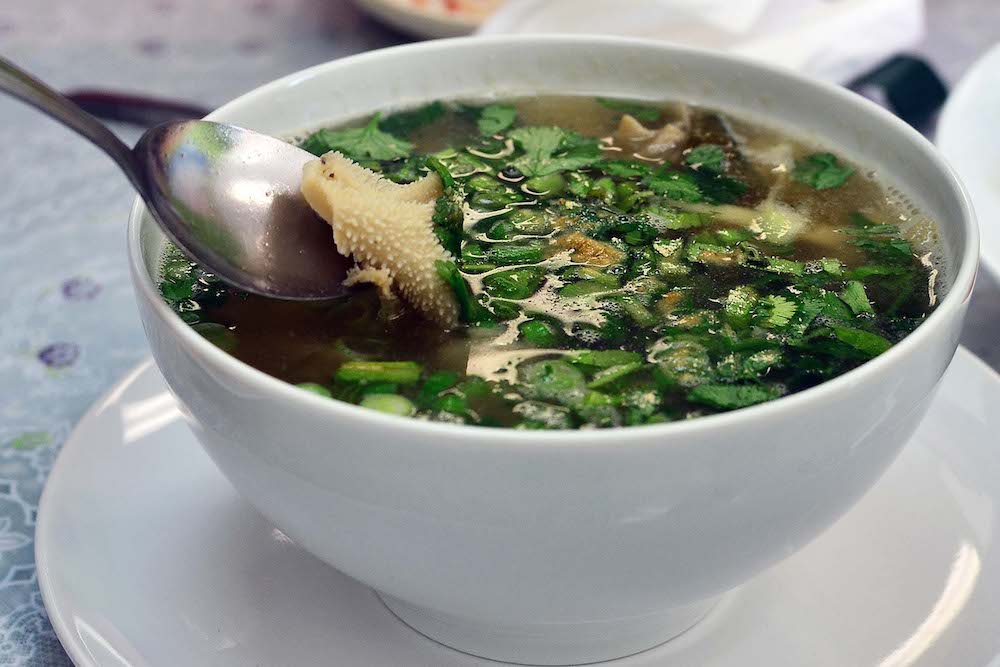 Beef intestine and stomach soup – beef intestine, soup with lime juice, spicy chili and cilantro.
Extremely fresh tasting. Lemongrass, lime and cilantro with the spicy broth and chewy stomach pieces makes this immensely tasty. My favorite item. 4.5 out 5 forks.
Friends Cafe was a great find. Friendly service, fresh ingredients, authentic cuisine served with love. I will continue to support this place for all of these reasons. Food is great and portions good. Ambiance is perfect, which means all their money went into the food, where it belongs.